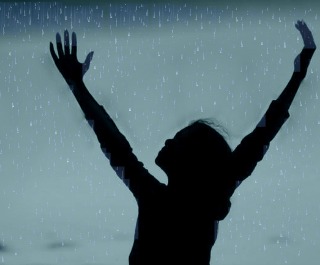 Shemini Atzeret
-"the Eighth [day] of Assembly"- is celebrated beginning Sunday night, October 7th. Outside of Israel, a second day is celebrated which is referred to as Simchat Torah ("the Rejoicing of the Torah"). In Israel, the holidays of Shemini Atzeret and Simchat Torah are combined into one and either name can be used to refer to the holiday.
Shemini Atzeret immediately follows the holiday of Sukkot. The special celebrations for this holiday are the beginning of the prayers for rain, and the celebration of the completion of the yearly reading of the Torah Scroll, and returning it back to its beginning to start again during Simchat Torah.
At this time, when we turn the Torah back to its beginning to begin rereading it again, may we too find renewal and new beginnings. As we are supposed to find new things in every portion of the Torah whenever we read it, may this year be the year when we are able to find a way to make peace between ourselves and our cousins, and may our work for peace and justice finally be fruitful.