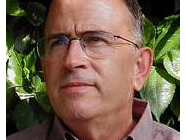 Alpher responds to questions on:
Ramifications of the Netanyahu government obeying High Court orders and dismantling the "unauthorized" settlement of Migron
Israeli court decision to clear the Israel Defense Forces of responsibility for the death in 2003 of Rachel Corrie
Egypt's new Muslim Brotherhood leaders and some of Gaza's Hamas leaders encouraging the Gaza Strip to function as a separate Palestinian state; impact on two state peace activists

Muslim Brotherhood's likely behavior towards Israel

----------------------------------

Q. Last week, the Netanyahu government obeyed High Court orders and dismantled the "unauthorized" settlement of Migron near Ramallah. What are the ramifications?

A. On the one hand, this is a victory for advocates of the rule of law and opponents of the settlement folly, led by Peace Now. Migron is one of several settlements or parts thereof built on private Palestinian land that have been or are being dismantled.

On the other hand, the Netanyahu government, which is essentially an anti-two-state-solution, pro-settler government, has exploited the Migron evacuation and several others in order to further expand and institutionalize the entire settlement project. The Migron settlers get a brand new settlement, albeit one built on "state" or "crown" land. The 36 families removed a couple of months ago from the Ulpana neighborhood in Bet El are rewarded by the construction of new settlement dwellings for 360 families. Some of the unauthorized outposts that sit on state land are simply being "authorized" rather than removed.

The original sin is the High Court's decision, not long after the 1967 conquest of the territories, that state lands in the West Bank, East Jerusalem and the Gaza Strip (most land in any country is state-owned and not privately-owned) in effect belong to Israel and not the indigenous Palestinian population, hence can be settled by Israelis. All the ensuing damage to Israel's aspiration to be a Jewish, Zionist and democratic state has followed from this first mistake.

Q. An Israeli court last week cleared the Israel Defense Forces of responsibility for the death in 2003 of Rachel Corrie, an American peace activist. How do you feel about this very sensitive issue?

A. Rachel Corrie was killed by an Israeli army bulldozer in Rafah, on the Gaza-Sinai border, in March 2003, when Israel still occupied Gaza and the IDF was engaged in combating the second intifada and patrolling the Gaza border with Egypt to prevent infiltration and smuggling. The futility of operations to support the Gaza occupation (though not of combating the second intifada with its suicide bombings inside Israel) became clear when Israel withdrew from Gaza in the summer of 2005. In that sense, at least one dimension of Ms. Corrie's protest and that of her fellow radical anti-occupation activists seems to have been validated by Israel. Beyond that, we must all deeply regret the death of any and all civilians and peace activists in warfare.

The Corrie family and their many supporters claim that the bulldozer operator and other nearby soldiers deliberately targeted Corrie, who must have been visible to them. An IDF investigation (including lie-detector tests for the operator and soldiers), a military tribunal, and now a civilian court looking at a civil suit, have rejected these allegations and exonerated the IDF of responsibility. They accept the argument of the soldiers and their commanders that Corrie was not visible to the soldiers and had been repeatedly warned by the IDF to stay out of the combat zone precisely because of the dangers there. I would add that Corrie and her fellow activists had deliberately and knowingly injected their presence into the fog of war and should have been fully aware of the risks. Anyone who has confronted a huge D-9 bulldozer amidst clouds of dust, and in a war zone to boot, knows what I mean.

I fully realize that the Israeli security establishment has on occasion in the past proven capable of a cover-up or, at a minimum, an ambivalent procedure. But the series of investigations and trials that have exonerated the soldiers constitutes, in my book, critical mass. The Corrie family should now let the matter rest.

Instead, it is apparently appealing to the Israel Supreme Court. Whatever that court's decision, not only anti-occupation activists but anti-Israel campaigners in general will continue to make this a cause celebre. Meanwhile, the course of events in Gaza since Israel's withdrawal, while clearly still not reflecting any great strategic acumen on Israel's part, hardly points to the emergence of a unified and democratic Palestinian state--the presumed minimal objective of the protest movements that Corrie represented.

Q. In noting these negative developments in Gaza, are you referring to reports that Egypt's new Muslim Brotherhood leaders and some of Gaza's Hamas leaders are encouraging the Gaza Strip to function as a separate Palestinian state, detached permanently from the West Bank?

A. Yes. The reports are increasingly worrisome to the PLO leadership in Ramallah under Mahmoud Abbas (Abu Mazen). Hamas is an offshoot of the Egyptian Muslim Brotherhood, and since the latter rose to power in Cairo the two movements' leaders have been meeting and coordinating extensively. Egyptian President Mohamed Morsi treats the Gaza-based Hamas leaders as equivalent in stature to Abbas and the PLO, and recognizes the Gaza leadership as having been democratically elected. (It won a parliamentary majority in the West Bank and Gaza in 2006, but took over the Gaza Strip by brutal force in 2007; at a minimum, its term has expired, besides which it never won executive office in an election.) Although Morsi remains pledged to enabling reconciliation between the two Palestinian leaderships, that process has ground to a complete halt.

The Egyptians and Hamas have lately been discussing establishment of a free trade zone and improved security arrangements. While Egypt is still troubled by the involvement in Sinai terrorism of jihadists based in Gaza and recently forcibly destroyed some of the Rafah border smuggling tunnels, the Gaza-Egypt romance is flowering and the inclination to treat Hamas as a separate sovereign entity is growing. Qatar recently announced the opening of a legation in Gaza. Several Hamas leaders in Gaza have lately suggested that a declaration of independence could be in the offing. Perhaps more intriguingly, Iyad Sarraj, a Gaza-based human rights activist who is ideologically distant from Hamas, reportedly recently broached an independent state initiative.

Q. What would this mean for the two-state dream of Israeli and Palestinian peace activists?

A. Sarraj would argue that an independent state in Gaza would be a precursor to a broader Palestinian state based in both Gaza and the West Bank together. In effect, if a more liberal and open attitude toward Gaza on the part of the new Egyptian leadership enables Gaza to function independently, why shouldn't the Palestinian state start there? Hamas, perhaps with Egyptian backing, would presumably contend that in order for independence to extend to the West Bank, not only would Israel have to withdraw from that territory but the West Bank too would have to come under Hamas leadership.

Many Israelis, from the political left and right, would welcome the emergence of an independent state in Gaza insofar as it justifies Israel's argument that since the 2005 withdrawal, including from the Gaza-Egypt border, the occupation has ended in Gaza. If Egyptian Islamist patronage in Gaza means an end to rocket attacks on Israel, that too would be welcomed by Israelis.

But separate independence for the Gaza Strip would also presumably weaken the West Bank-based PLO leadership in its drive for independence. Technically, it would violate the Oslo accords. Thus far, I detect very little sentiment in Ramallah for a "three-state solution" comprising Israel along with separate Palestinian states in the two territories. And the Israeli settler right and its supporters (in effect, the Netanyahu government) would almost certainly see Gaza independence as a signal to redouble its effort to eliminate any vestigial chance of a viable Palestinian state emerging in the West Bank and to further demoralize the Abbas leadership.

This, then, is an issue that the US-led international community, with its commitment to a two-state solution, must pay attention to.

Q. You mention the new Egyptian leadership's inclinations regarding the Palestinian issue. Do you have any sense as to how the triumphant Muslim Brothers are likely to behave toward Israel?

A. One area we discussed two weeks ago in these virtual pages is the Egyptian demand to alter the military annex of the peace treaty with Israel to enable a more robust Egyptian military deployment in Sinai. Since then, we have witnessed deployment of Egyptian armored units near the border without clearance from Israel, then their withdrawal. It's really too early to draw any inference from this incident about Egyptian policy; it's safe to say the new political leadership in Cairo is not yet even familiar with the details of the peace treaty, but that it does listen to messages from Israel relayed by Washington--whose good offices it desperately needs, if only to avoid economic collapse.

This impression was reinforced by an opportunity I recently had to talk with several Egyptian Islamists. That they feel free to talk with an Israeli is one obvious item of good news. That they recognize Israel as a "fellow democracy"-- along with Egypt and (see above) Gaza, is another.

At a deeper level, having functioned for the last 80 years on the fringes of Egyptian law and having concentrated on Egyptian domestic issues, the Egyptian Islamists appear to be generally unfamiliar with the nuances of Arab-Israel relations. Their version of a foreign policy agenda begins and ends with platitudes about freedom, rights, justice and peace. Their singular foreign policy initiative thus far was Morsi's ringing support, voiced at the non-aligned summit in Tehran last week, for the Syrian revolution--a no-brainer given the likelihood that Syrian Islamists will eventually play a role in a post-revolution regime in Damascus. They claim they "need to know all the secret details of the peace treaty" (there are none), usually confusing the 1978 Camp David accords with the actual treaty signed in 1979. Israel, they say, is plotting to incite Egypt's minorities and steal its water--popular sentiments on the Egyptian "street" that have no foundation in reality.

Still, "Egypt will honor agreements if Israel does": a fair basis for building a new relationship and hardly a threat to the integrity of the two countries' peace treaty.