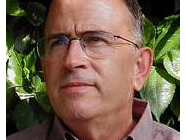 Alpher discusses the Israeli elections: Why is Netanyahu in such a hurry; why is he talking about security; why the Palestinian issue could be relevant; how the current administration has survived so long; what could happen between now and January to change the election situation; how could new parties or coalitions affect the election and how might the outcome of US elections affect those to be held in Israel a few months later?
Q. It looks fairly certain that Israel will hold elections for the nineteenth Knesset in January. What are the issue areas we should be aware of at this early stage?

A. Prime Minister Binyamin Netanyahu announced on October 9 that he intended to ask the Knesset to dissolve itself when it reconvened today, October 15. Netanyahu is focusing on a January date, probably January 22, meaning elections as soon as possible after the mandatory minimal three-month interval.

Q. Let's begin with this issue. Usually Israeli elections take longer than three months. Why is Netanyahu in a hurry?

A. The official rationale for holding elections earlier than the autumn 2013 mandatory deadline is Netanyahu's assessment that it would be politically impossible in the coming months to pass a new budget that comprises the austerity measures called for by a faltering economy. So the sooner a new government is formed and a new budget enacted, the better, ostensibly, for the country. Parenthetically, as the Israeli economy contracts, elections in January will also narrow the interval during which Netanyahu can be blamed for growing economic woes. Last week he stated explicitly that quick elections would be best for the economy and security.

Q. Why security?

A. Netanyahu is presumably referring to the Iran nuclear issue. In his September 27 United Nations speech, he conceded that Israel would not contemplate military action against Iran before the spring or summer of 2013. In view of the highly controversial status of his threats against Iran both domestically and internationally, a renewed mandate and a new government would likely strengthen his credentials for continuing to pursue this issue in 2013.

Q. Is the Palestinian issue relevant in these calculations?

A. It could be. Palestinian President Mahmoud Abbas has begun hinting that once the UN General Assembly approves provisional statehood status for the Palestinian Authority he would agree to negotiate with Israel without preconditions, thereby meeting a longstanding Netanyahu demand and virtually mandating the resumption of two-state talks. Netanyahu may also be calculating that a second-term President Obama (if reelected) will take a tougher stance toward Israel on the question of negotiating a two-state solution. Here again, a renewed mandate from the Israeli public would presumably strengthen Netanyahu's negotiating stance.

Q. But will he get a renewed mandate? And how did his outgoing government survive three and a half years--a long time by Israeli standards?

A. The outgoing government survived by, essentially, taking few serious initiatives and maintaining the status quo desired by its conservative and religious components: few social and economic initiatives, a low profile regarding Arab revolutions, no initiatives on the Palestinian question--while exploiting Obama's and Abbas' mistakes to render it a "non-issue" in the eyes of the public--and ongoing settlement expansion. The coalition never faced either a peace or war crisis that might have cracked its foundations. And the political opposition was weak. Whatever one may think of Netanyahu's policies and his public record, his leadership profile simply dwarfs that of anyone in the opposition.

Accordingly, initial polls indicate that, if elections were held now, Netanyahu would be able comfortably to reconstitute the outgoing coalition. But of course, a lot can happen between now and January.

Q. For example?

A. At the global level, a US-led deal with Iran on nuclear issues, conceivably reached quickly by a reelected Obama, could radically neutralize one of Netanyahu's primary election issues, particularly if--as is likely in this event--he is forced to acquiesce in a deal he doesn't like. By the same token, an Obama-led initiative on the Palestinian issue might be seen to back Netanyahu into a corner and provide ammunition to the political opposition. As noted, these prospects may partially explain Netanyahu's decision to opt for early elections. Certainly, as matters stand, the Palestinian and two-state solution questions are not likely to constitute a major campaign issue.

Closer to home, major fighting in and around Gaza--a new version of the January 2009 Cast Lead campaign, but this time with angry condemnation, or worse, on the part of Islamist Egypt--could seriously compromise Netanyahu's security credentials. So might a less-than-successful campaign against renewed aggression by Hezbollah, or complications arising from the overflow of violence from Syria.

Then there are the potential electoral ramifications of dramatic developments at home, such as the possible indictment on corruption charges of Yisrael Beitenu leader Avigdor Lieberman (the attorney general has now committed to deciding on this issue within weeks).

Q. Returning to the political opposition or lack thereof: how is it likely to shape up and how might the emergence of new opposition parties or coalitions affect elections?

A. Here there are a number of fascinating "wild-card" prospects.

Will Tzipi Livni, Ehud Olmert and Haim Ramon--the original Kadima founders, now all out of politics--combine to form a new center party or to reclaim the leadership of Kadima? And will Yair Lapid's new center party, with its strong emphasis on social, economic and educational issues and reform of the government system, remain independent or possibly link up with one or more of them?

What will Aryeh Deri do? The charismatic and politically moderate former Shas leader, having served jail time for corruption, is now eligible to return to politics. Will he retake the leadership of Shas with the blessings of Rabbi Ovadiah Yosef, strike out on his own, or (his positions are generally centrist) link up with a secular group?

Then too, the leaders of the summer 2011 social justice movement are also organizing to enter politics. They apparently have some serious financial backing from hi-tech millionaires and others. Will they form a new party or a bloc that negotiates to join an existing party?

Will Ehud Barak, heading the Atzmaut faction that he founded when he broke with Labor in order to remain Netanyahu's defense minister, garner enough mandates to remain Netanyahu's choice to head defense in the next government? Could Netanyahu himself conceivably signal to the left and center that he wants a broader post-election coalition in anticipation of US and Arab pressures on the Palestinian issue, or because of infighting on the political right?

As matters stand, the leading opposition party, in terms of electoral prospects, is Labor under Shelly Yacimovich. By concentrating on social and economic issues, she has expanded her electoral appeal to attract some traditional right-wing voters. But how will she deal with Kadima and all the wild cards? Can she coopt some of them? Would she consider a broad electoral coalition, possibly spanning the spectrum from Meretz to the political center? But wouldn't this oblige her to take a stand on Iran and the Palestinians, thereby potentially narrowing her appeal?

The emergence of such a left-center coalition would constitute the best conceivable threat to Netanyahu's current hegemony. A recent poll showed that even a broad centrist coalition comprising Kadima, Olmert, Livni and Lapid could outpoll the Likud.

Q. Finally, how might the outcome of US elections affect those to be held in Israel a few months later?

A. Basically, a Romney victory and a Republican victory in Congress would benefit Netanyahu. Triumphs by Obama and the Democrats would benefit the left and center opposition. This assessment reflects the clear impression among the Israeli public that Netanyahu and Obama do not get along whereas Netanyahu and Romney are in harmony, together with the public's insistence that its leaders should know how to work with the White House. But here a lot depends on how quickly the ramifications of American's elections filter through to the Israeli public.

Meanwhile, Israel's politicians are busy soliciting campaign contributions in the United States. According to Haaretz, more than 50 percent of Israeli campaign financing comes from abroad, with the Israeli political right leading the pack. This underlines the potential effect that wealthy American Jews and evangelical groups could have on Israel's elections and on its politics in general.