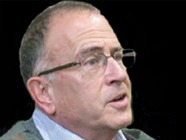 Alpher discusses Israeli Foreign Minister Avigdor Lieberman's motives for apparently declaring war on Palestinian President Mahmoud Abbas, and his view regarding if and when Israel should take the military initiative on Iran revisiting his set of criteria for determining whether it was wise for Israel to attack Iran's nuclear project
.
Q. Israeli Foreign Minister Avigdor Lieberman appears to have declared war on Palestinian President Mahmoud Abbas, Israel's partner for a two-state solution. What are his motives?

A. Last week, it was revealed that Lieberman had written a letter to the heads of the Quartet--the secretary of state of the United States, foreign minister of Russia, European Union high representative for foreign affairs, and the secretary general of the United Nations--in which he accused Abbas of running a "dictatorial government riddled with corruption" and proposed holding new Palestinian elections to generate a "more legitimate and realistic" leadership.

Lieberman's Palestinian election initiative was sharply criticized by Prime Minister Netanyahu and Defense Minister Barak. Netanyahu pointed out that Israel does not interfere in the internal politics of other countries. Barak has repeatedly called upon Netanyahu to take the initiative in negotiations with Abbas. Neither noted the absurdity of a government in which the foreign and prime ministers do not coordinate their policy positions.

Lieberman is of course technically correct in noting that the date for Palestinian presidential (and parliamentary) elections passed a couple of years ago; the Gaza-West Bank split is the primary reason. There is also corruption in the West Bank, though far less than under Yasser Arafat. Lieberman, against whom corruption charges are pending, is the last person in Israel who should be pointing the finger at Abbas.

Turning to his reasons for this unusual intervention, Lieberman stated in a follow-up interview with Haaretz that Abbas' decision to resume his campaign for UN recognition of a Palestinian state was the primary explanation for the timing of his letter. Lieberman acknowledged that the Netanyahu government itself had taken no initiative whatsoever regarding the Palestinian issue over the past three years, preferring the status quo. Now, his version of an "initiative" is to threaten not to talk to Abbas--a non-event, since the two sides aren't talking anyway--and to delegitimize him and his government "in the eyes of the world" for waging a de-legitimization campaign against Israel. Jerusalem has precious little clout or credit with the Quartet members for doing so.

But Lieberman's motives almost certainly go deeper. Netanyahu has plainly kept the foreign minister, who is a settler and whose party platform tilts toward anti-Arab racism, away from day-to-day contacts with the Palestinians. Now, with elections in the air, Lieberman appears to be hitting the domestic far right-wing campaign trail by sending this letter. Then too, as foreign minister, Lieberman is at the receiving end of the increasingly unpleasant international ramifications of both the Palestinian UN campaign and the global BDS (boycott, divestment and sanctions) movement against Israel. For example, the campaign to delegitimize Israel is spreading on American campuses, where pro-Israel students now encounter a pro-Palestinian refusal even to dialogue. All this gets back to Lieberman's desk via Israel's consulates abroad and presumably explains at least in part the tone of his unprecedented letter.

The PLO leadership has complained angrily about the Lieberman letter. If I were Abbas, I would interpret the letter as an indication, at least on the part of the foreign minister of Israel, that my tactic of internationalizing the conflict is getting on Israel's nerves.

Q. You've been discussing the Israeli response to the Iranian nuclear challenge in great depth over past weeks. What is your personal view regarding if and when Israel should take the military initiative?

A. Just two years ago in these virtual pages, I suggested a set of criteria for determining whether it was wise for Israel to attack Iran's nuclear project. It's time to revisit them. Here is an updated version, including comments on the not-inconsiderable effect of events and developments of the past 24 months. The criteria I cited two years ago are in quotes.

First, "the regime in Tehran continues to call for Israel's destruction." This was the case two years ago and is the case today.

Second, "the Iranian nuclear program is crossing a 'red line' and the timetable for obtaining the capacity to attack Israel with nuclear weapons has become extremely short." In recent months, Defense Minister Barak has introduced the term "zone of immunity" to designate the point at which Iran's nuclear project is no longer vulnerable to Israeli attack, even if still vulnerable to American attack. This concept is at the heart of the current stage of the Israeli-American debate. Barak believes Israel will confront the zone of immunity within months and doesn't trust the US to do the job at a later date. I would argue that, having willfully designated the Iran nuclear issue a threat to the world and recruited US leadership to wage economic and diplomatic warfare against Iran, Israel logically has to accept American assurances. In fact, President Barack Obama's 2012 commitment to "prevent" and not "contain" an Iranian nuclear threat is pretty impressive.

Third, "all international efforts based on diplomatic pressure and economic sanctions are understood unequivocally to have failed." Two years ago those efforts were escalating. Currently they are at their height. It's too early to declare them a failure.

Fourth, "all clandestine efforts to slow the Iranian program (which have apparently been very effective over the past 15 years) are understood to have failed." This, indeed, is seemingly the case; at a minimum, those efforts, in the form of physical and cyber sabotage, appear to have run out of steam.

Fifth, "it is clear to Israel that neither the US nor any other international actor is prepared to deal militarily with Iran. If possible, Israel obtains at least a 'yellow light' from the US." This is fairly clearly not the case regarding the United States. Israel could seriously strengthen its case for a yellow light, meaning tacit American backing for an Israeli strike, were it to take a serious peace initiative with the Palestinians, thereby making it easier for Washington to justify its support for Israel. That Netanyahu does not do so--indeed, that he ranks the Iranian threat as "existential" but ignores the existential threat to Israel as a Jewish, democratic state posed by the creeping annexation of the West Bank and East Jerusalem that he is presiding over--reflects seriously skewed strategic thinking on his part.

Sixth, "Israel has safe physical access for its aircraft via one or more of the countries separating it from Iran." Turkey is probably no longer available as a transit point. Saudi Arabia recently declared it would oppose Israeli over-flights by force, though this may be only rhetoric voiced at Washington's request or an effort to silence Arab critics. Jordan keeps quiet on this issue. In Syria, if the Assad regime continues to collapse, there may at some point no longer be an air force and air defense force to oppose Israeli over-flights. Iraq has no air force at all. Presumably, then, there still is a way for Israeli aircraft to reach Iraq and return.

And seventh, "an Israeli attack can set back the Iranian military nuclear program for a significant period of time, while a sober cost-benefit analysis persuades Israeli planners that the benefit of significantly damaging the Iranian program outweighs the very heavy potential ancillary costs of the strike: rocket attacks on Israel from the north and south and missile attacks from Iran; regional and international outrage and isolation; an historic crisis in Israeli-American relations; dangers to Diaspora Jewish communities from terrorist attack; etc."

Today, from this problematic list of the potential costs we can probably delete rocket attacks from Hamas in the south, since it has changed its regional orientation and moved away from Iran. But we have to add a radical rise in the global price of oil for which Israel is blamed, and the very problematic impression that PM Netanyahu is interfering in American presidential elections by attacking shortly before they are held. Moreover, nowhere should the apocryphal notion that an Israeli attack will bring down the Tehran regime and restore "moderates" to power be allowed to cloud this assessment; recently, Defense Minister Barak cited this possibility as an additional reason to attack Iran, thereby truly muddying his reputation for cogent strategic analysis.

Finally, I would today cite new eighth and ninth criteria for Israel deciding on its own to attack Iran. Criterion number eight has to do with the civil war in Syria. The Assad regime and Hezbollah, which along with Shi'ite-ruled Iraq constitute Iran's only real allies, are losing the battle, thereby potentially pushing Iran out of the Levant and inflicting a serious setback on the Islamic regime in Tehran. Better for Israel to wait and see how this affects Iran's regional profile and nuclear plans, rather than being perceived to interfere, however indirectly, in the Syrian drama.

Criterion number nine was offered during the past year by recently-retired Mossad head Meir Dagan: "The sword is at our throats". Reading through all these criteria, it's clear we are nearer now to fulfilling them than two years ago. But the sword is not, or at least not yet, at our throats--there is no immediate mortal threat. And the law of unintended (and usually negative) consequences that characterizes virtually all unilaterally initiated wars, by Israel or anyone else, is fully relevant here.