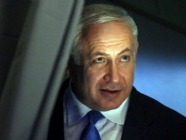 Those who obsessively follow Israeli news as we do know that Israeli Prime Minister Benjamin Netanyahu has called for early elections, scheduled for January 22, 2013. APN gives you the background and analysis to understand this latest development and its possible ramifications.
Ori Nir
and
Lara Friedman
take a look at the machinations and political sausage.
This week's Q & A from Yossi Alpher's "Hard Questions, Tough Answers"
looks behind the scenes
.